International Hunting
Kamchatka Brown Bear
Hunting Big Brown bears on the Kamchatka Peninsula.
The hunt takes place in the Northern Kamchatka regions in camps that are placed in areas with good populations of bears. The bear season runs from approx. April 25 - May 25 in the spring and September 1 - October 30 in the fall. Hunting is done throughout Kamchatka; date of hunt determines camp location.  Weather plays a very big role in Kamchatka as without snow in some areas hunting would be very difficult. Hunt camp location will be determined after a date is decided on. At this time of the year the ground is covered by approx. 3-10 ft. of snow. The temperature range is from 20ƒ in the night and reach 55ƒ during the heat of the day. Transportation during the hunt is done on Snowmobile and sled. This is a 1 hunter to 1 guide hunt.
Searching for tracks and glassing mountain hillsides searching for bears is the technique used to hunt the Bears. This hunt is very suitable for the seasoned hunter who is not necessarily in top physical shape, as most of the hunting is done on snowmobile and sled. Walking is also done of course. The better shape you are in the more walking you will do and this will of course increase your chances of success. Spot and Stalk methods are also used. 
How to Get There
Our Kamchatka journey begins in the city of Petropavlovsk. It is located on the SE corner of the Kamchatka Peninsula. Overnights may be needed in Petropavlovsk or Esso before the Heli Charter into your camp. Petropavlovsk is serviced by flights via Moscow only at this time. Ameri-Cana will assist you with booking all your airline flights as required. As in the past, most hunters spend time in Moscow, 1 or two nights to enjoy the sightseeing and historical tours that Moscow has to offer. 
Approximate Itinerary
• Day 1: Arrival to Petropavlovsk-Kamchatsky by regular flight, Travel North by car. Overnight in motel in Esso.
• Day 2: Depart to camp by helicopter (approx. 1 - 2 hours. Flight), this helicopter flight if needed is included in the price of the hunt. If the camp that you are hunting in is near Petropavlovsk you will transfer directly from there by helicopter.
• Days 3 -10: Hunting days
• Days 11-12: Helicopter transfer from camp to Esso, possible overnight then departure to Petropavlovsk, overnight, departure for home. Esso to Petropavlovsk is 8 hour bus ride.
Hunt Costs
The cost is $11,900.00US. Upon harvesting of your bear a $4,500.00US trophy fee will be paid in cash in camp.
A deposit of $5,000.00US is required to hold a spot, with the balance of the fee ($6,900.00US) due 60 days before the hunt date.
A second bear may be taken for an additional trophy fee of $5,000.00US. This payment can be prepaid to Ameri-Cana so you do not have to travel with so much cash.
Cost Includes
Visa support,
Issuance of documents for carrying of rifles,
International veterinary certificates,
Arrival and departure assistance in airports,
Services of guide and interpreter,
All food and accommodations during the hunt,
Complete trophy care of your animals in the field
ALL SCHEDULED HELICOPTER FLIGHTS FROM ESSO TO CAMP.
Cost Excludes
Alcohol 
overweight baggage charge.
Hotels in Moscow, Petropavlovsk and Esso.
Bus transfers between airport and hotel approx. $200.00US/person.
Any sightseeing tours while in Moscow or Petropavlovsk.
C.I.T.E.S. permit charge of $200.00US for each bear.
Gratuities to guides, camp staff and interpreter.
Any non-Scheduled helicopter flights if required.
Brokerage and all shipping fees. 

Due to Russian Federation Veterinary Laws, all trophies must be sent to a local taxidermist after the hunt. Trophies will be shipped to you after the hunt once this process is complete. This will be at your cost.
Accommodations
You will stay in wall tents that are equipped with wood burning stoves and cots with mattresses. In some cases you may go to a camp that has cabins. Tents are very comfortable and the food is good to great in some camps.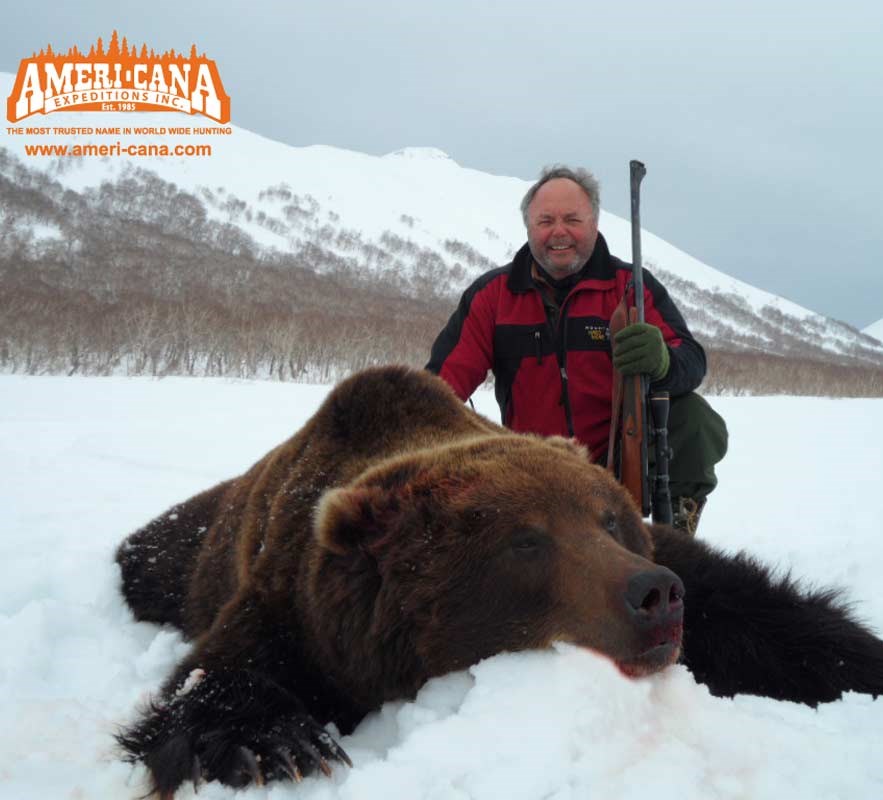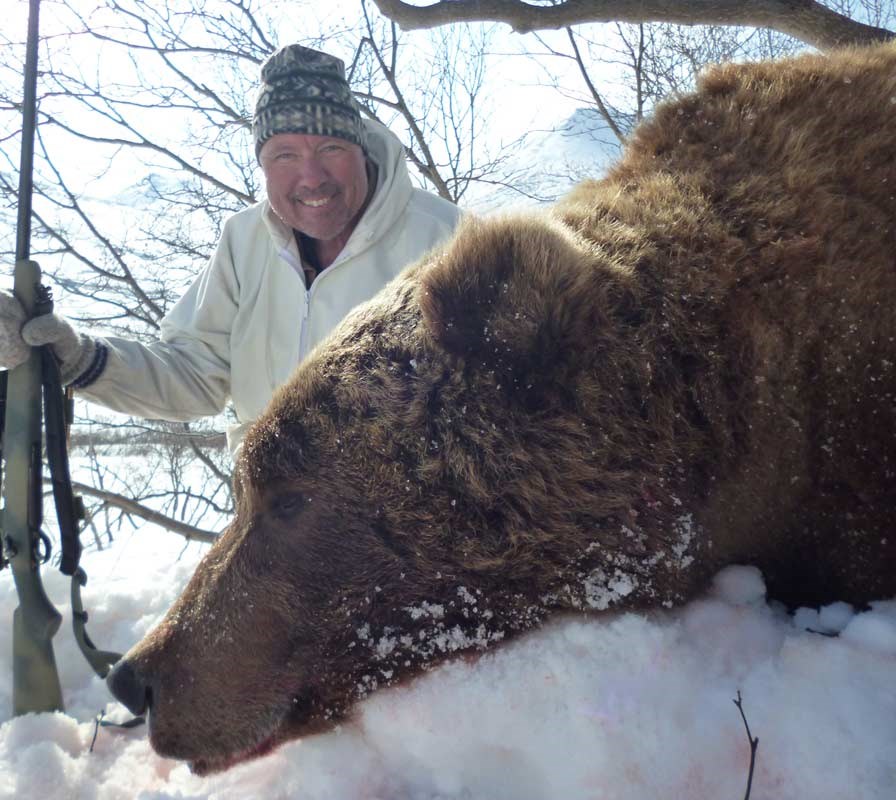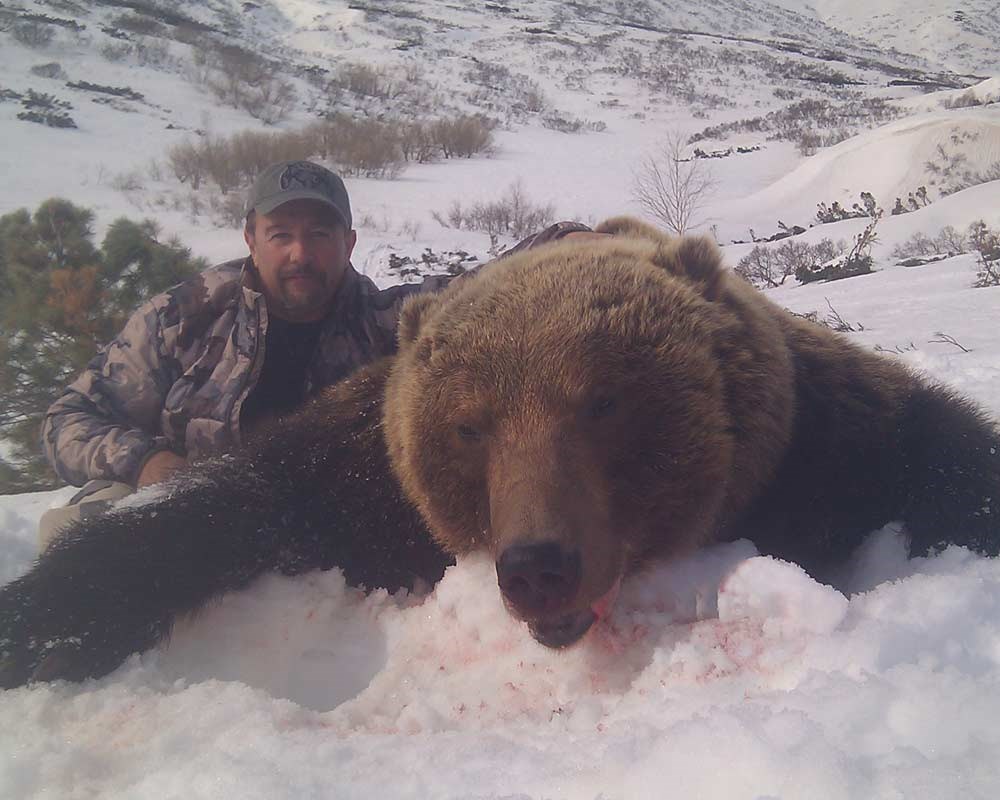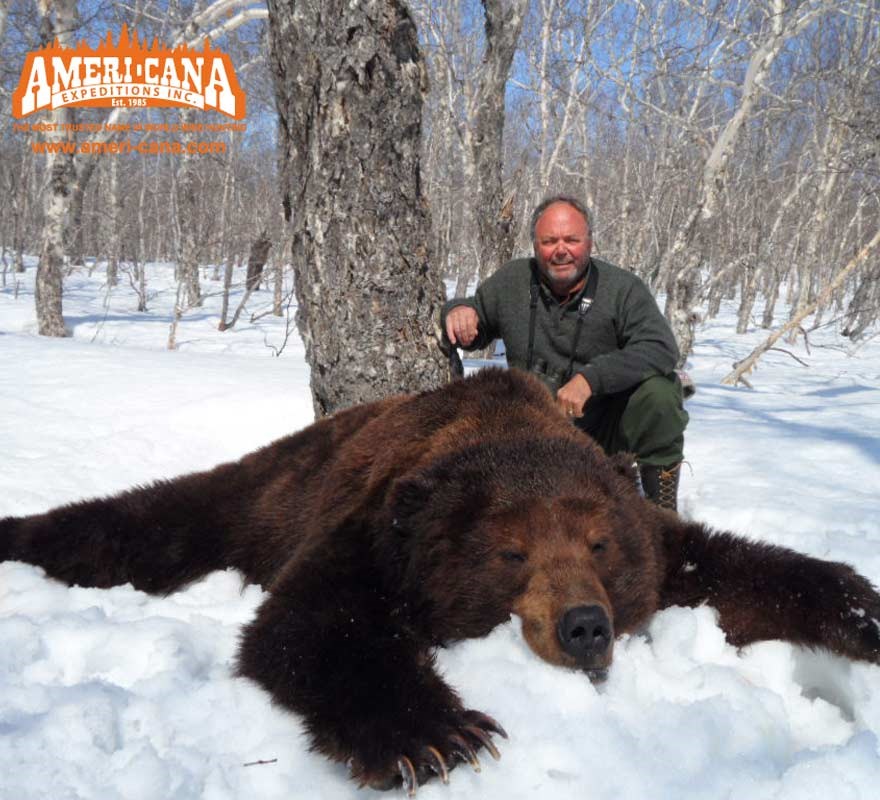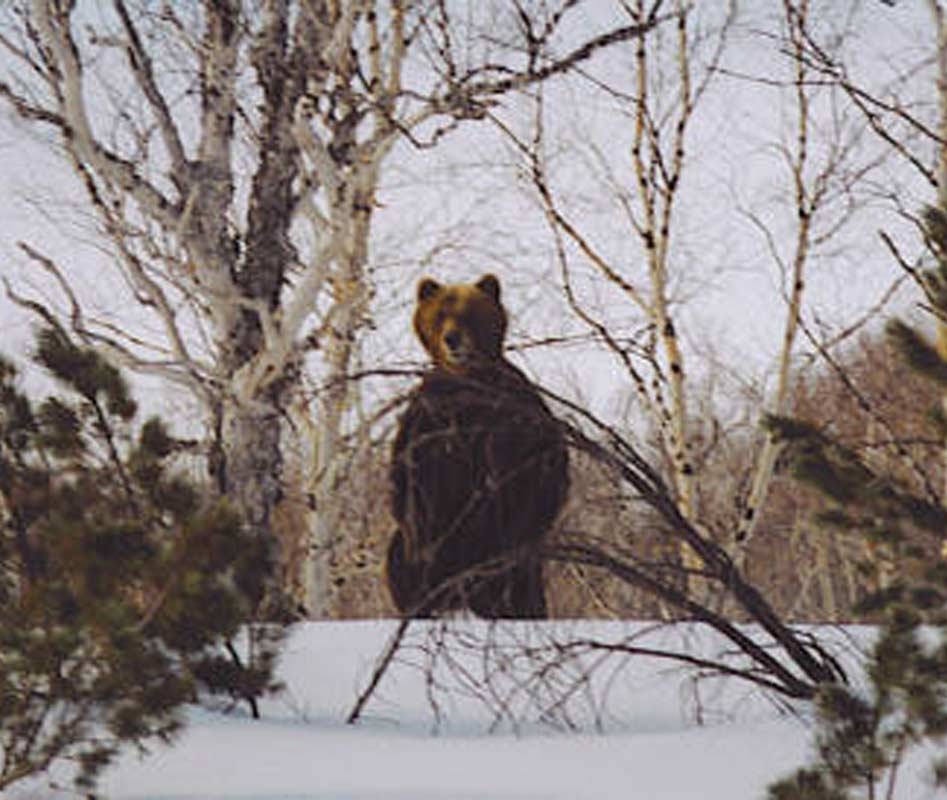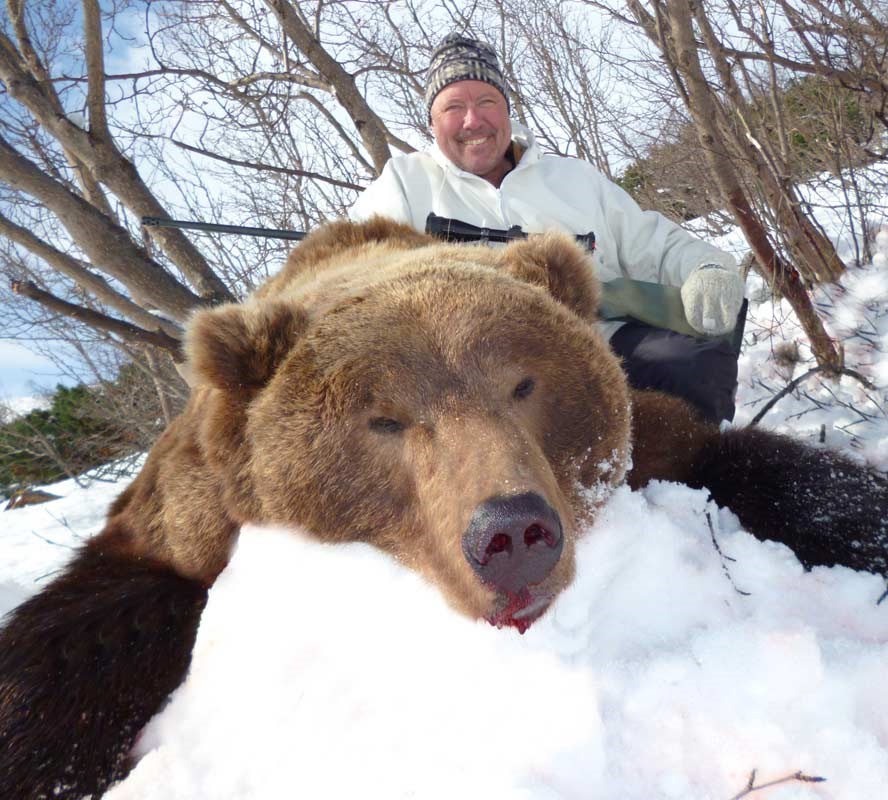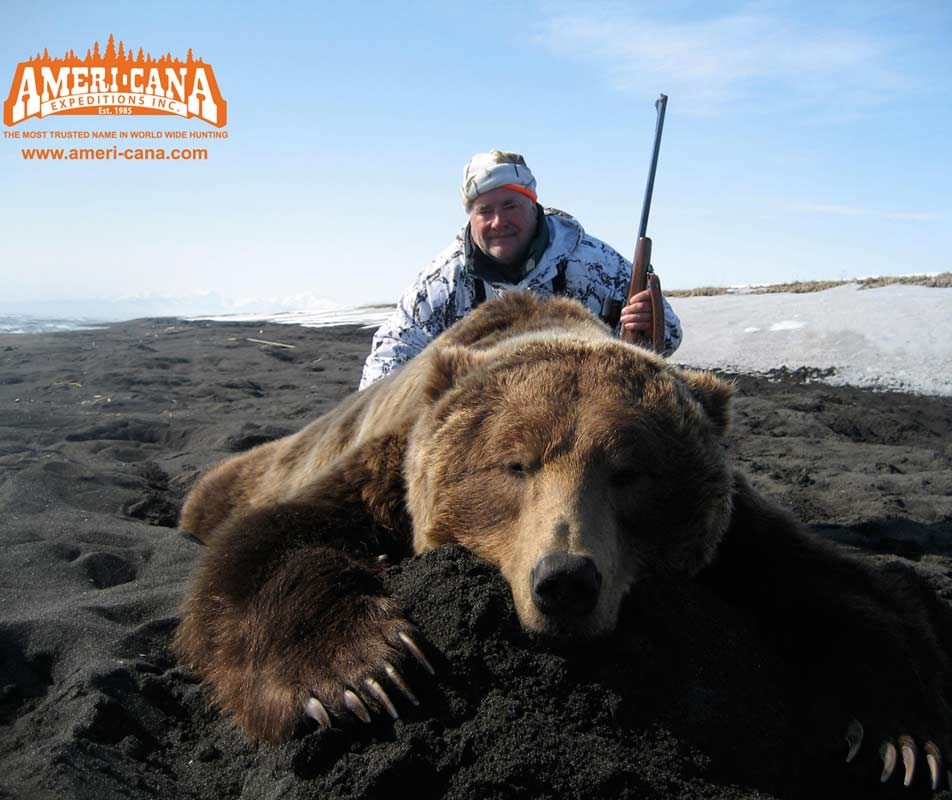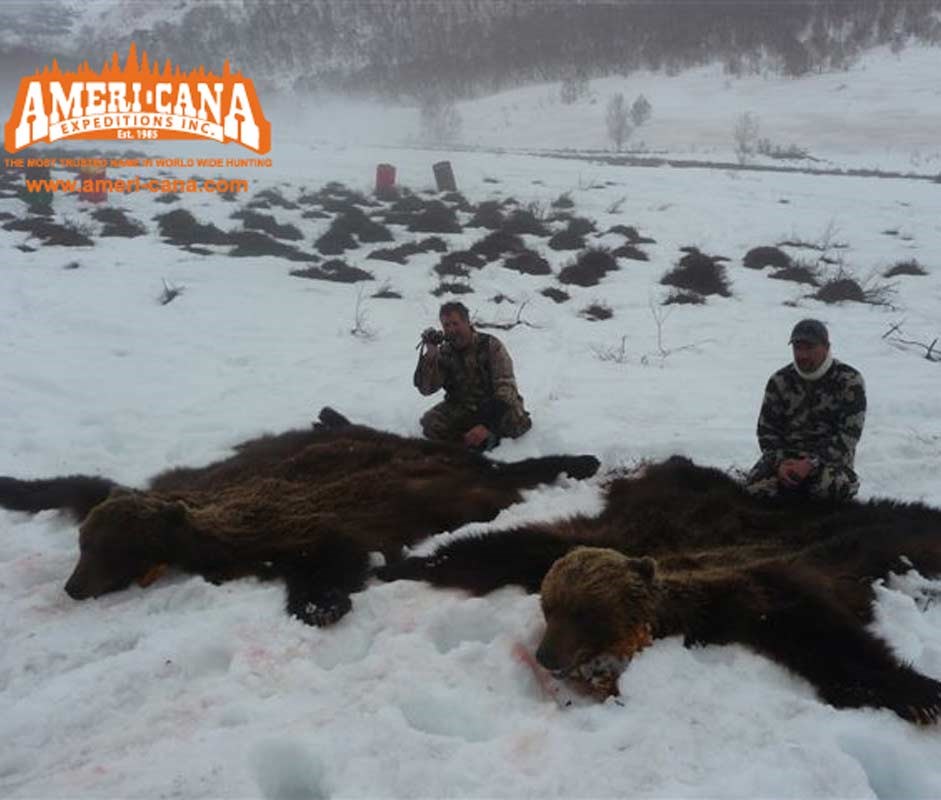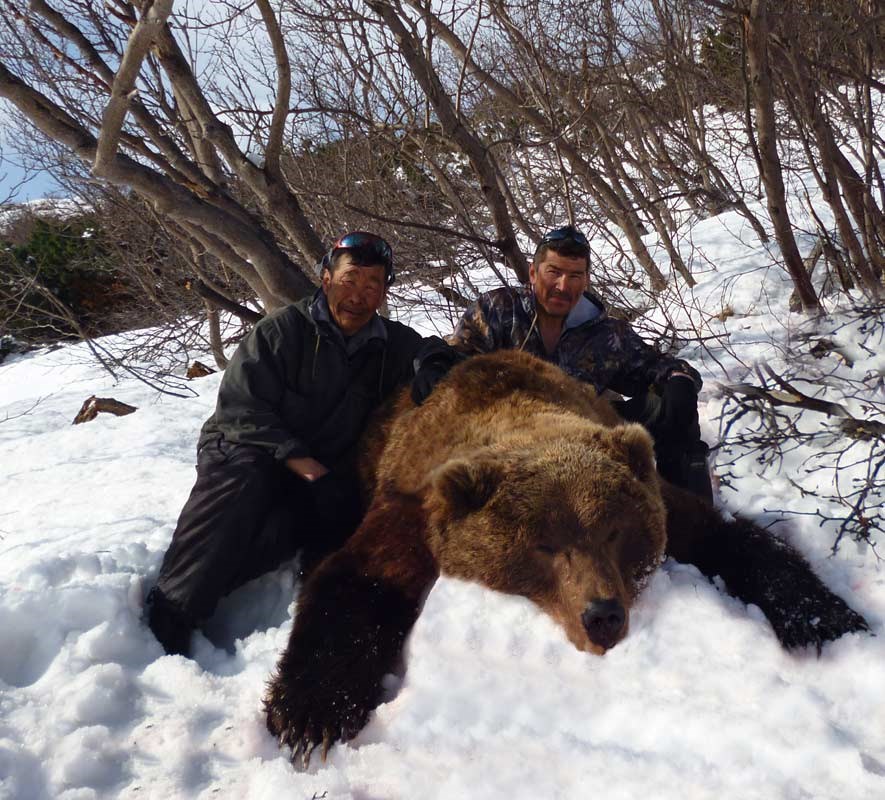 Interested in this hunt or have questions.
Contact Ameri-Cana Expeditions
Contact Us