North American Hunting
Barren Ground Musk-Ox
Hunt the largest of the Musk-Ox family in a record-holding area.
Hunt this survivor of the Ice Age, with Inuit guides, the people who have hunted musk-ox forever.
For several years our areas clients have filled the top spots and most of the top ten in all four record books. This achievement has never been equaled in any record system by any outfitter.
There is simply no better, friendlier and well organized place to harvest a Big Musk Ox Bull.
Kugluktuk is the easiest and the best community north of the Arctic Circle engaged in the hunting of Barren Ground Musk-ox and Barren Ground Grizzly Bear.
It is reachable from any point in the USA overnight. It has no commercial slaughterhouse taking thousands of animals out of the herd each year.
It has a six day a week air service along with two hotels.
We now offer a Barren Ground Musk Ox / Barren Ground Grizzly Combo Hunt. Contact us for details.
Dates:  Mid March – Mid April
Dates are structured so that you arrive in Kugluktuk on a Monday and depart for home on Friday. An overnight in Edmonton, Alberta, Canada is normally required on the way in and on the way out. These are NOT big volume motel hunts. They are individual 1x1 guided hunts with the Inuit who live here. You will be teamed up with another hunter and his guide while hunting.
Single Species Hunt:  1 Hunter - $8,900.00USD plus Federal Tax of 5%
| | |
| --- | --- |
| Musk Ox license and tag - Canadian | $472.50 CDN |
| Musk Ox license and tag  - American/Other | $640.00 CDN |
Arctic Parka and Pants are available for rent if required. Cost:  $210.00USD (includes tax)
The license and tag fees include Federal Tax and are subject to change by the Nunavut Government. Fees are payable in cash upon arrival in Kugluktuk.
Current Record book entries out of our area:
| | |
| --- | --- |
| Record Book | Current Entries |
| P&Y | World Record + top 6 entered |
| SCI | 11 out of the top 13 entered |
| B&C | World Record + 4 out of the top 5 entered |
Package from Kugluktuk Includes:
Pick up at Kugluktuk Airport, transfers in town
Licenses arranged, introductions and instructions
Use of equipment, Arctic sleeping bag Included
Professional Guide, fully equipped for Arctic travel
Food while hunting
Trophy care – skinning and freezing
Return to Airport
Competent communications and management
Trophy handling in Kugluktuk
Airfares
Meals and Hotel in the community                         
License and Taxes (5%)
Personal items, personal equipment (list supplied)
Travel or Deposit Insurance
Any shipping of Trophies
Gratuities  
Fleshing/Salting/Crating of Trophy at Taxidermist in Edmonton
Any taxidermy fees if required
How to get here
Edmonton, Alberta is serviced by most major airlines daily. An overnight will be required in Edmonton prior to early morning flight to Kugluktuk, Nunavut. Ameri-Cana Expeditions will assist in booking all flights. Once in Kugluktuk, your hunt will begin the same day (weather allowing).
Hunting Conditions:
This is the classic Arctic Hunt, snowmobile travel, camping out with your Inuit guides in the top trophy areas. This is a 5 day hunt, guided 1x1, and occurs during late March and early April. Arctic conditions apply with temperatures from -25F (-30C) to +10F (-15C). Not much walking occurs, so be prepared with very warm winter boots.
 Hunting Methods:
These hunts are conducted by travelling in a comfortable, open wood sled pulled by your guide and snowmobile. Two hunters with two guides will travel and hunt together. Rifles or Bows are both regularly used. Your hunt is concluded after harvesting your trophy.
Trophy Shipment
It is highly recommended that you have your trophies shipped to you or a taxidermist of your choice after the hunt.  We will assist with this process and make sure that the trophies get to you or your taxidermist in a timely matter.  The Musk-Ox will be skinned by your guide on the spot then frozen.  In order to get your hide and skull across the border it must be salted and dried and the skull must be totally cleaned. Also, most of the time the airlines will not accept the package as luggage because of the size and weight and they will require it to go as cargo.
The approx. cost to have it shipped to Edmonton and have it fleshed, salted, and dried and to clean the skull is as follows;
$150.00 Shipping from Kugluktuk
$550.00 Fleshing, salting and drying of the hide
$250.00 Skull cleaning
$200.00 for the crate which can handle up to 2 Musk-Ox
$200.00 for shipping to your final destination 
Summary 
A $3,500.00USD deposit is required to reserve space, balance collected 60 days in advance of trip. Contract issued to all participants, containing usual information. Lists of what to bring, travel and all other pertinent information is supplied upon booking.
Deposits and balances are non-refundable, but can be transferred if a suitable replacement is found. Licenses and taxes are controlled by Government and subject to change.
Please contact Dan Frederick if you have any questions or if you require details on available dates, etc. 780-469-0579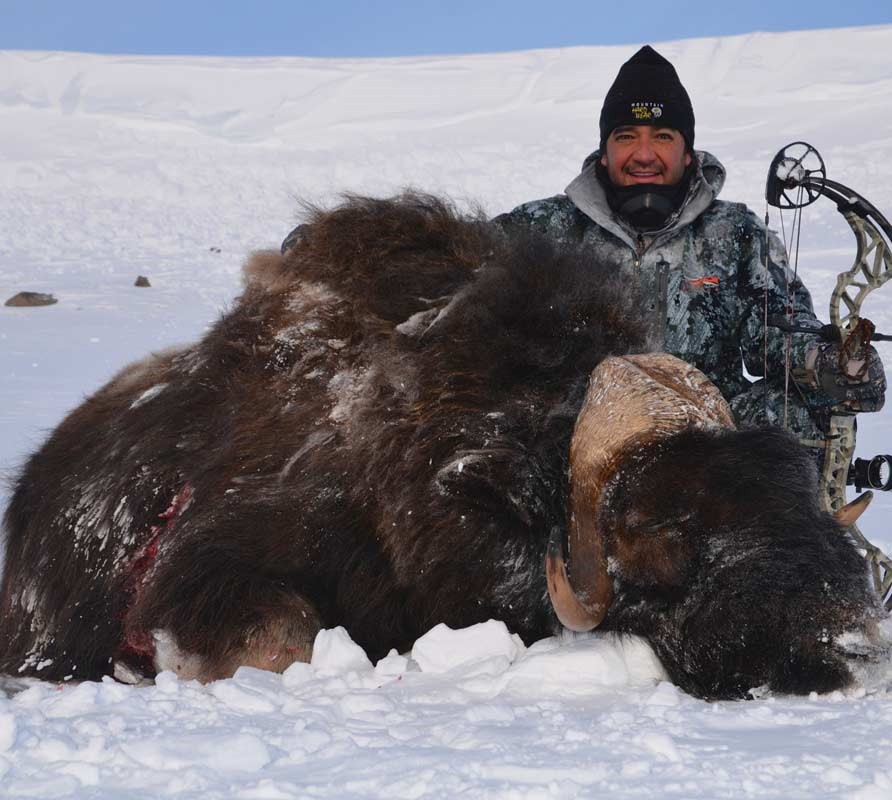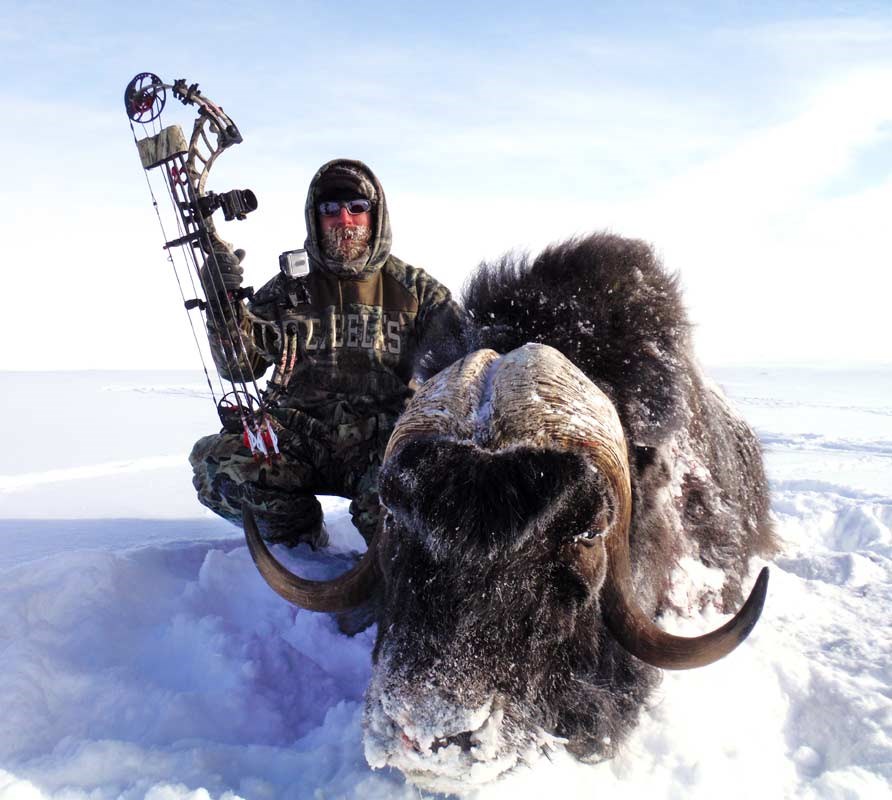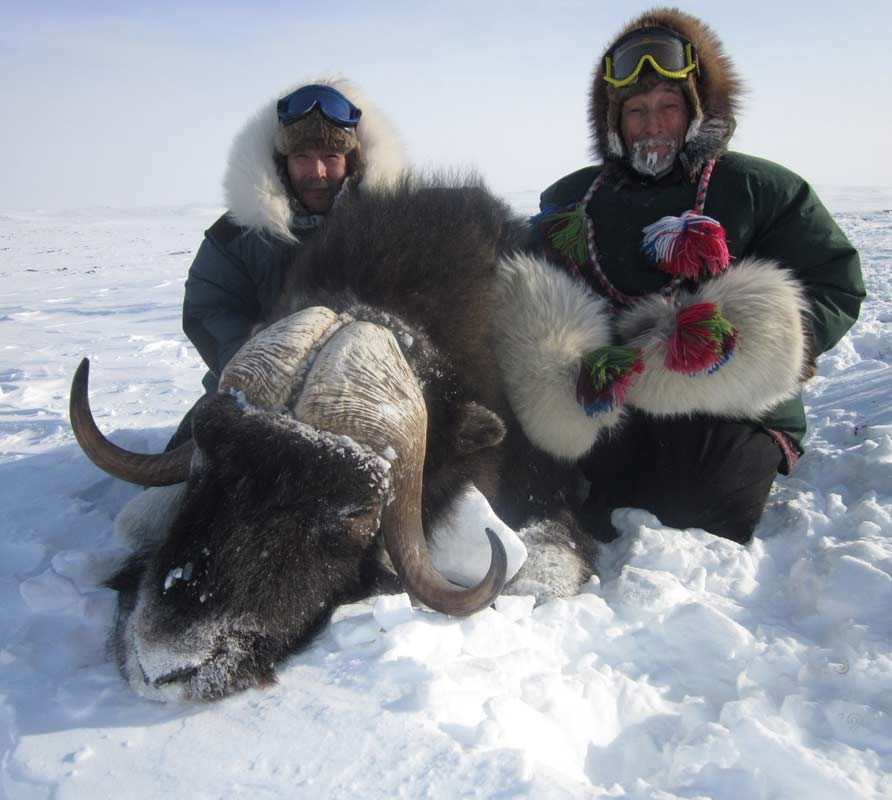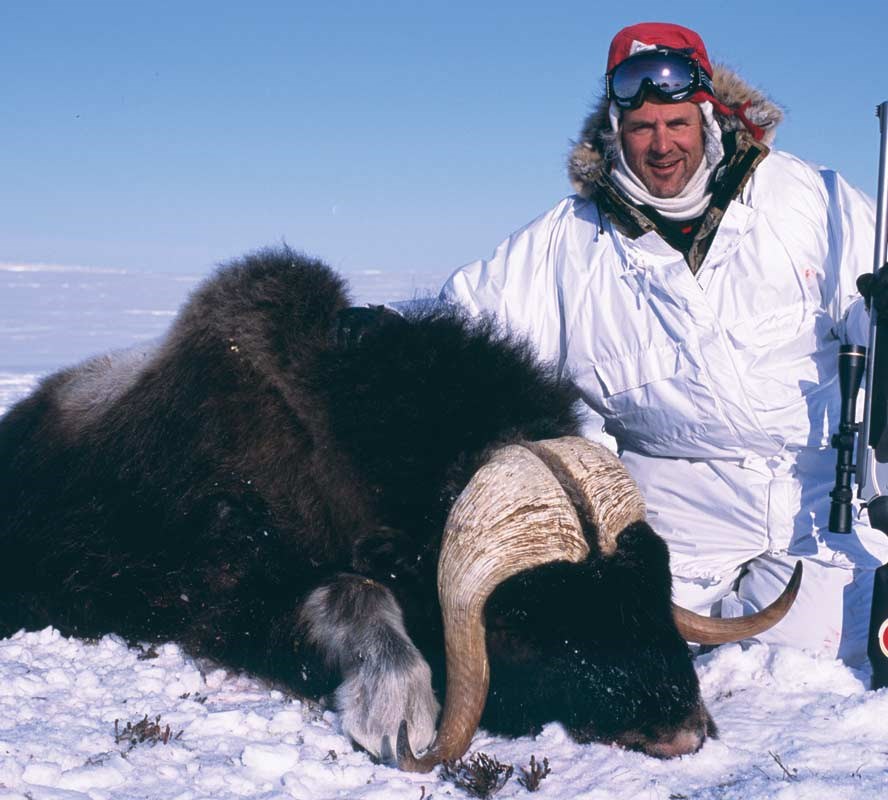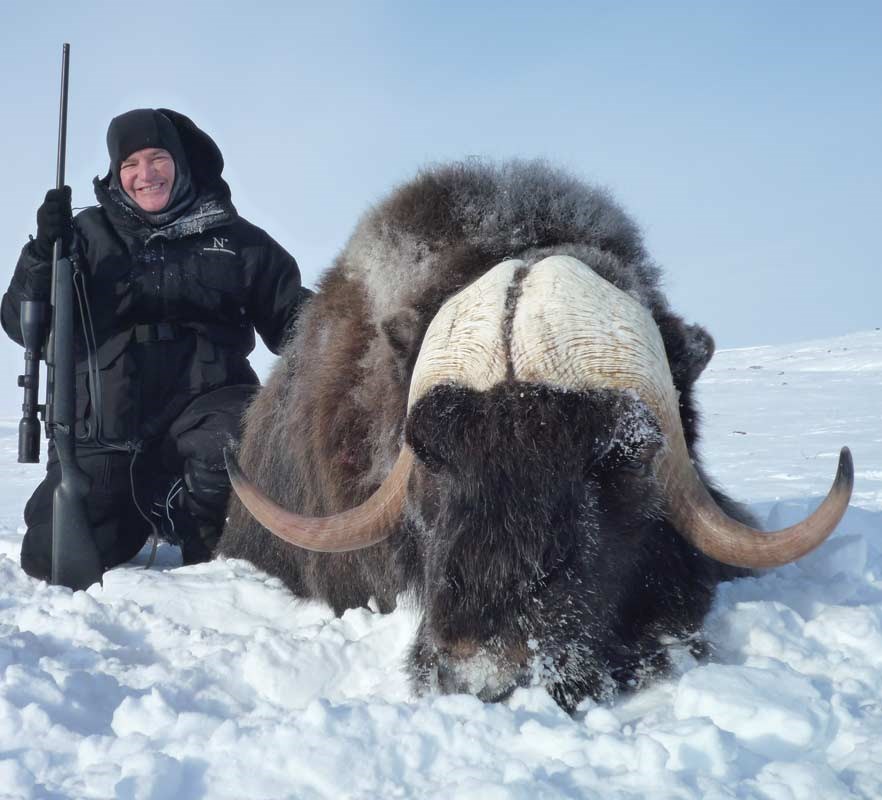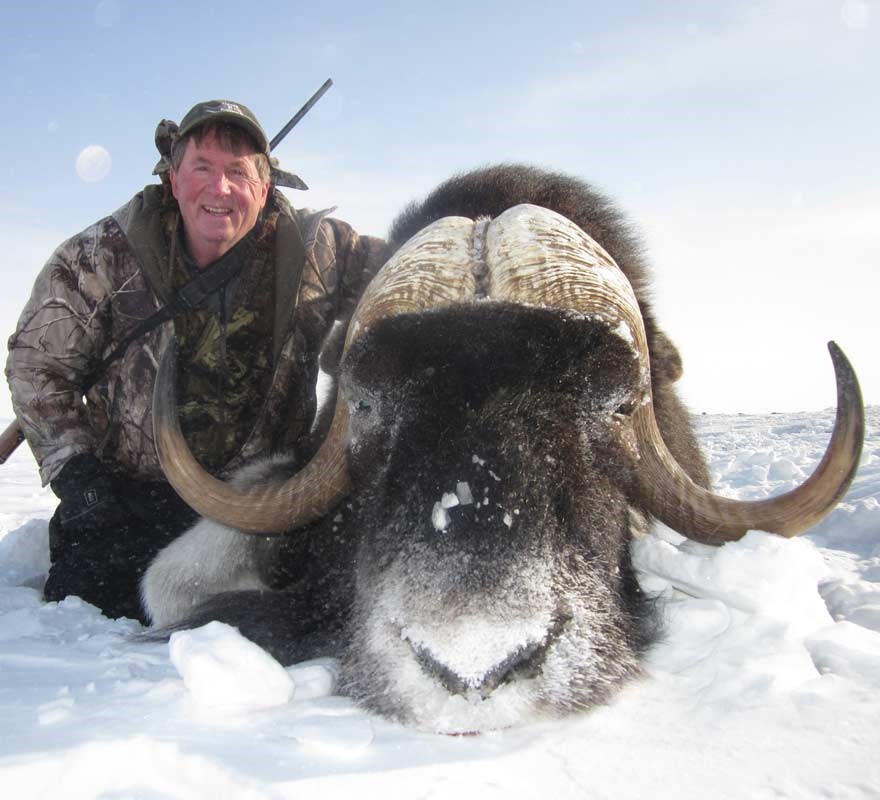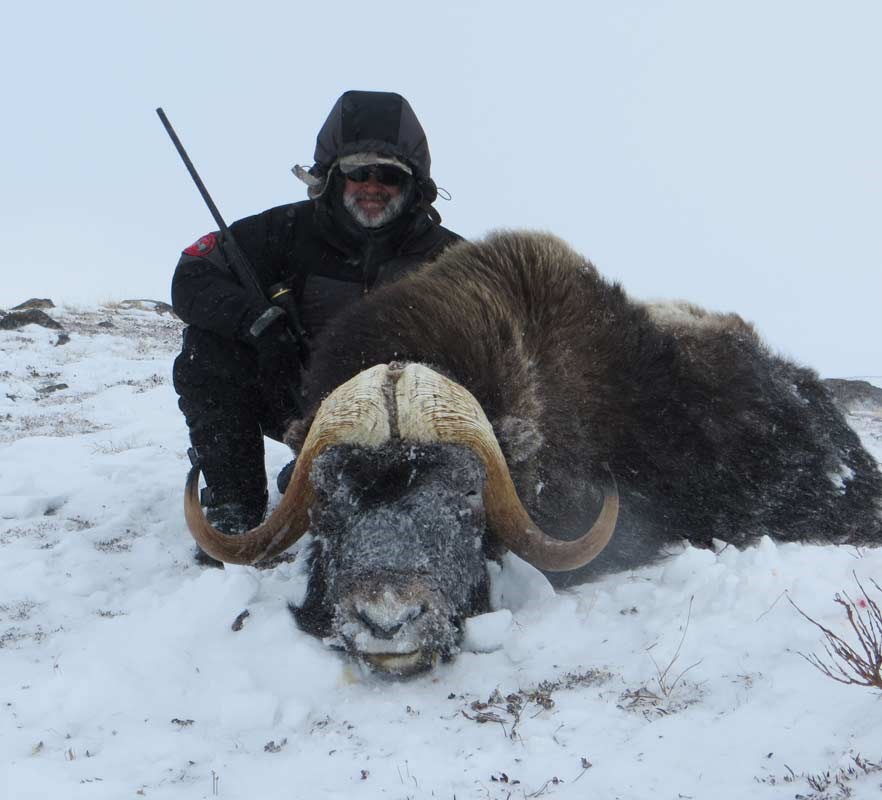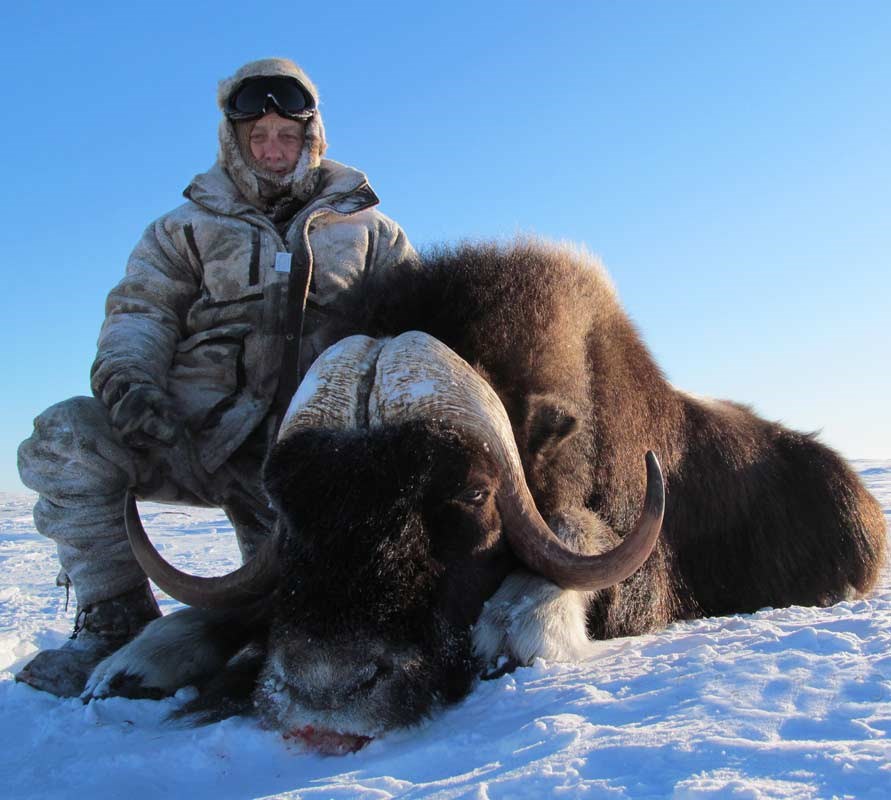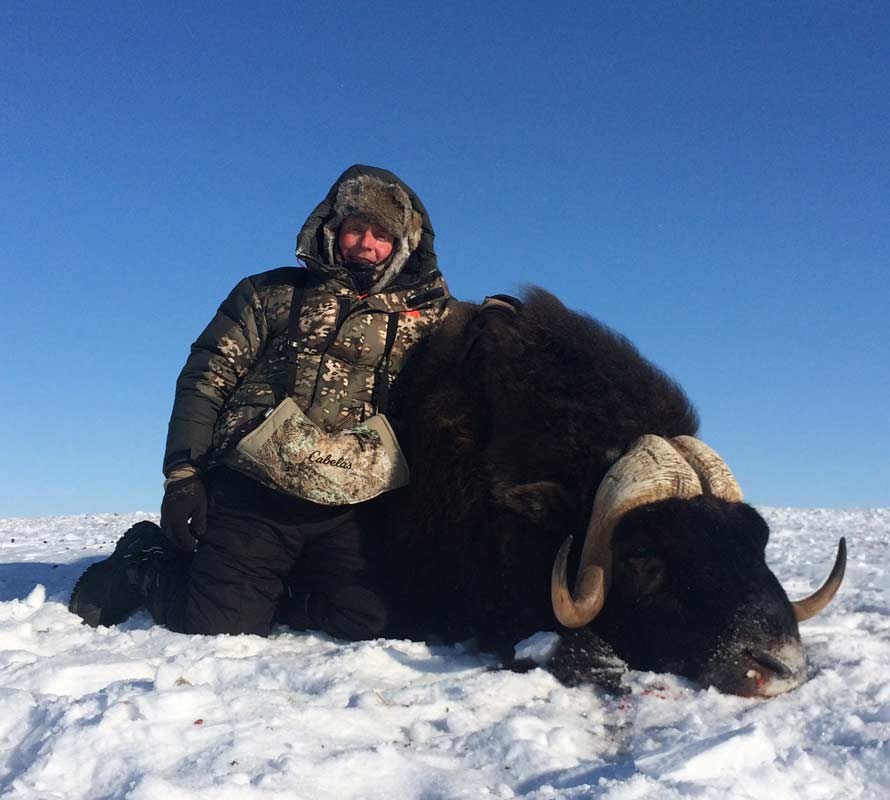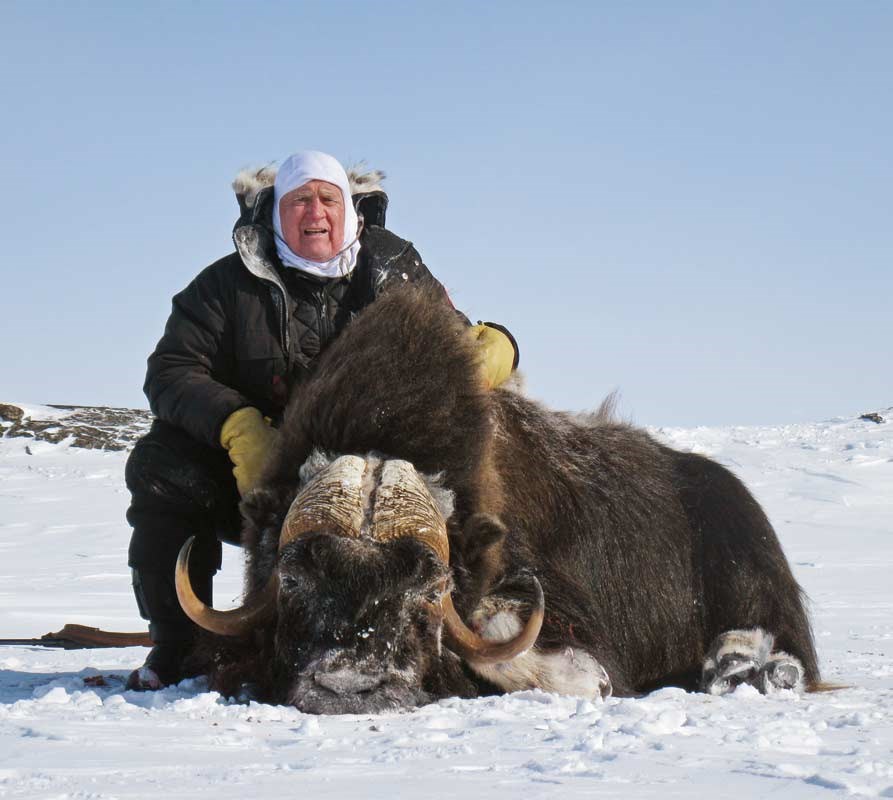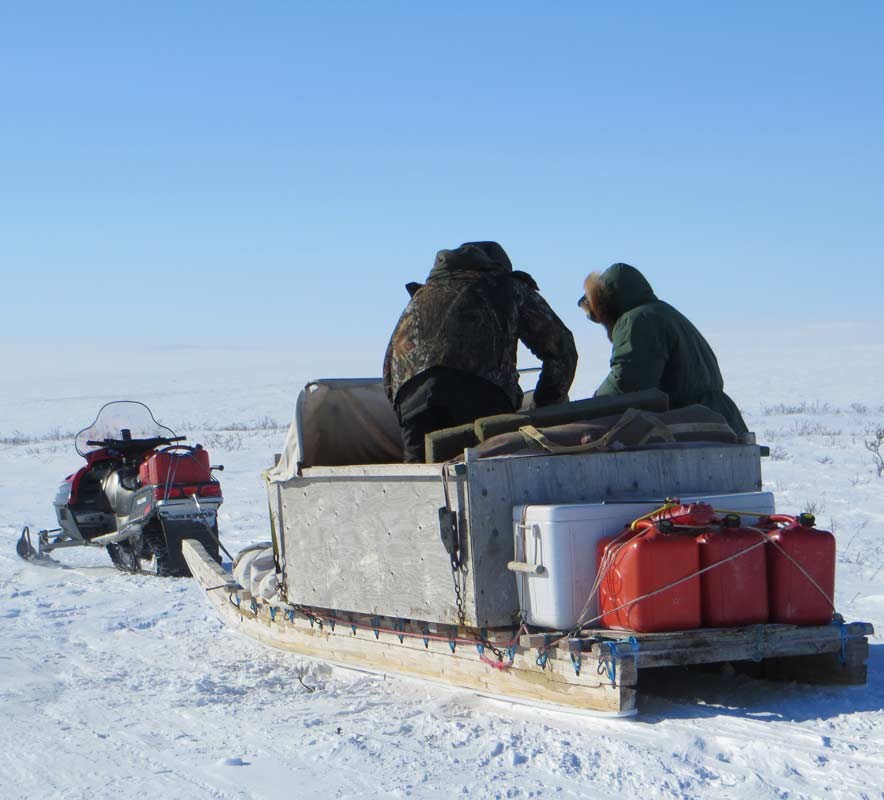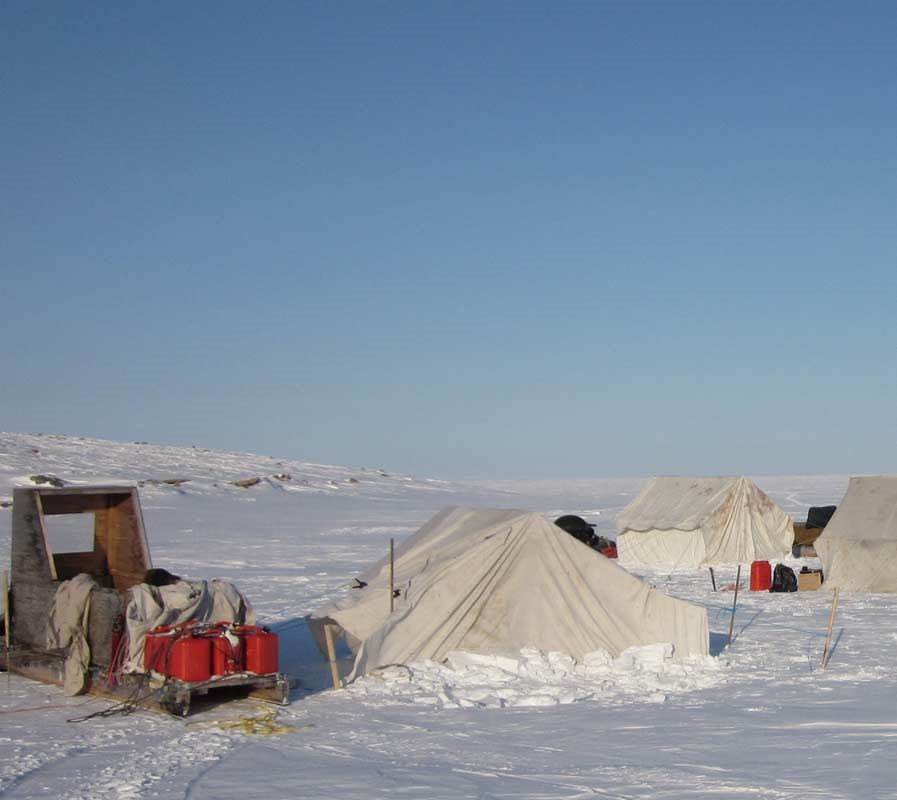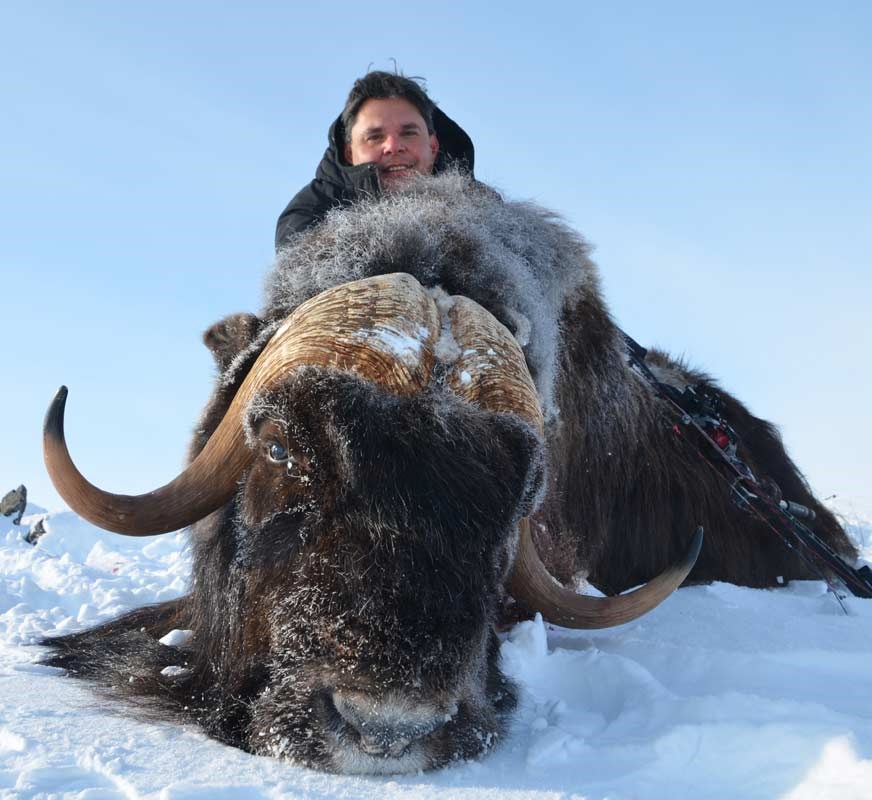 Interested in this hunt or have questions?
Contact Ameri-Cana Expeditions
Contact Us